Former MVP steals king Maury Wills dies at 89
Former MVP steals king Maury Wills dies at 89
LOS ANGELES — Maury Wills, whose daring thievery on the basepaths revolutionized baseball, died on Monday night. He was 89.
"I realize he passed calmly, and I will have a weighty heart," said Dodgers supervisor Dave Roberts, who wears No. 30 due to will. "Maury was extremely effective to me by and by, expertly. He will be missed. This one is intense for me."
Wills stole 104 bases in 1962, smashing Ty Cobb's record of 96 set in 1915. Will that year was named Most Valuable Player of the National League and the All-Star Game, in which he would appear in five seasons. He led the league in stolen bases in six consecutive seasons, won two Gold Gloves at shortstop, and still holds the club record with 490 stolen bases, even though he retired in 1972.
Maurice Morning Wills entered the Dodgers association when possible Lobby of Famer Pee Small Reese had an extremely tight grip on the shortstop position. It took 8 1/2 Minor League seasons before Wills eventually wrested the starting shortstop job from Don Zimmer and, despite his slow start, he went on to play 14 Major League seasons, 11-plus with the Dodgers. He had a .281 career batting average and finished with 586 stolen bases. He played on three World Series championship clubs. He also managed parts of two seasons in Seattle.
"As a kid, my greatest wish was to play in the big leagues," Wills told MLB.com in 2004. "When I was 14, I heard about Jackie Robinson and I wanted to play for the Dodgers. I spent 8 1/2 years in the Minors, and it appeared it would not happen. I wanted to play with Jackie Robinson and didn't get to do that, but I did play for the Dodgers."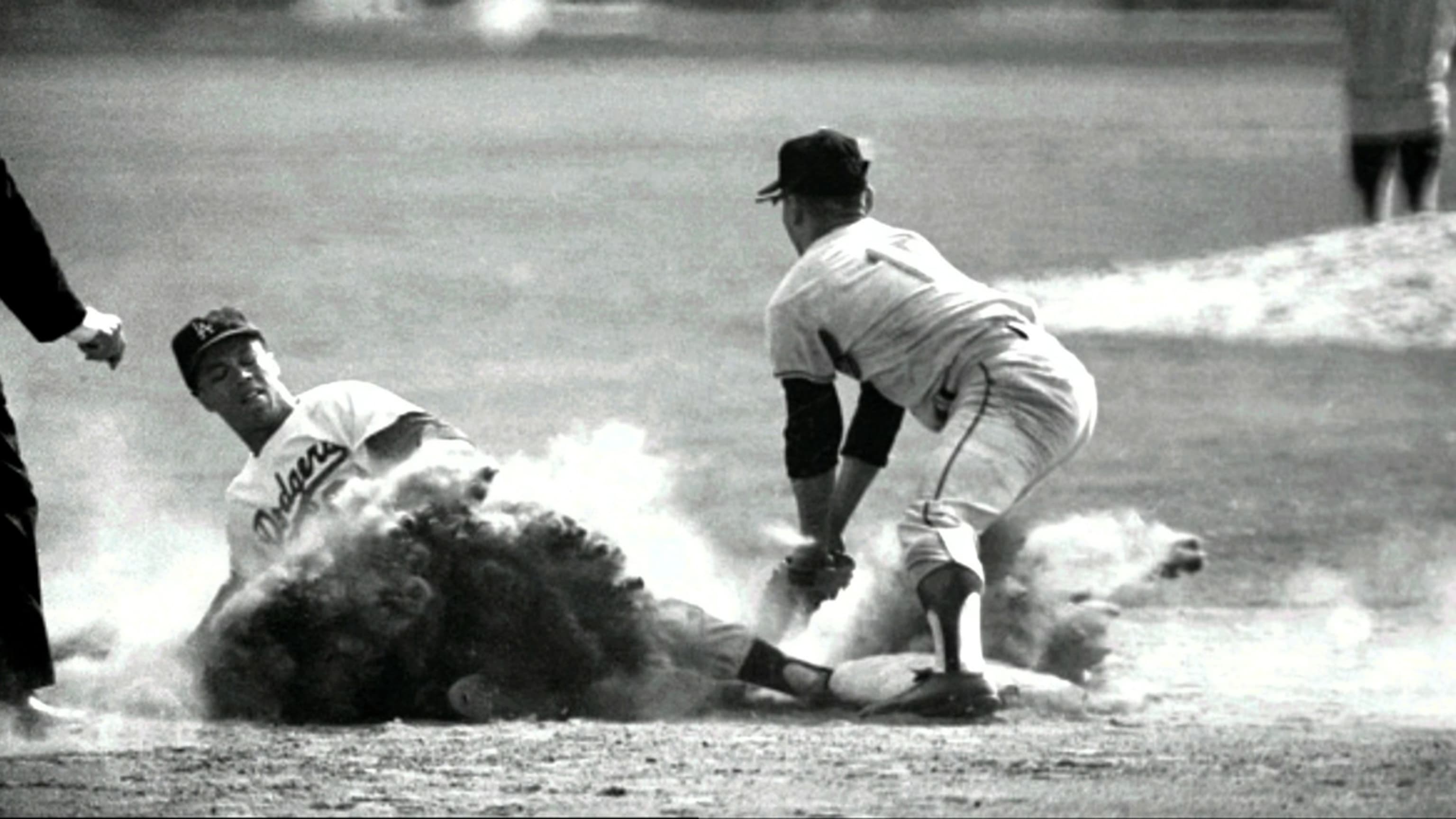 Wills also served several stints as an instructor in the organization, but one goal was never realized. He never made it to the Hall of Fame, falling short in votes by the Baseball Writers' Association of America (peaking at 40.6 percent in 1981, with 75 percent needed for election), as well as the Veterans Committee and Golden Days Era ballot.
"Every player hopes to manage, and I got to do that," Wills said. "The last and ultimate would be to make the Hall of Fame. I thought of that during my playing days and used that to keep me motivated and improve to make me better."
Wills stole 50 bases in his first full season, 1960, beginning a run of six straight seasons in which he led the NL. He was the first NL player to steal 50 bases since Pittsburgh's Max Carey (51) in 1923.
In 1961, Wills made his first All-Star Game appearance and won his first Gold Glove Award. He had the best season of his career in 1962, winning the NL MVP Grant in a limited race over Willie Mays. That season, Wills brought back home another Gold Glove Grant while hitting .299, and his 104 taken bases were more than some other Significant Association group's aggregate.
Wills played in his first World Series in the Dodgers' win over the White Sox in 1959, and he and the Dodgers went to the World Series three more times during his tenure with Los Angeles. The Dodgers swept the Yankees in 1963, bested the Twins in seven games in '65, and were swept by the Orioles in '66. Wills excelled in the '65 World Series, hitting .367 with three doubles, three RBIs, and three stolen bases.
"He just loved the game of baseball," Roberts said. "He loved working and loved the relationship with players. We spent a lot of time together. He really kind of showed me to appreciate my craft and what it is to be a big leaguer. I think a lot of where I get my excitement, my passion, my love for players — it's from him."
After the 1966 season, Wills' final All-Star campaign, he was dealt to the Pirates in exchange for Bob Bailey and Gene Michael. Wills spent two seasons with Pittsburgh before he was selected 21st overall by the Expos in the 1968-69 expansion draft. Montreal traded him back to the Dodgers midway through the '69 season, along with Manny Mota, and he finished his career where it started, released after 3 1/2 more seasons.
In his 1991 autobiography, "On the Run," Wills credited then-instructor Al Campanis with teaching him how to steal bases and Triple-A manager Bobby Bragan with encouraging him to steal and try switch-hitting. The book not only recounted Wills' career highs, but also his personal lows, including alcoholism and drug addiction. Wills credited former Dodgers executives Fred Claire and Don Newcombe with an intervention in 1988 that led to treatment and a path toward recovery.
Wills was carried once more into the Dodgers association as a teacher by then-director Jim Tracy in 2001 and played a part in each Spring Preparing since coaching hitting at what was classified "Maury's Pit." Roberts credits Wills for showing him the strategies that brought about Roberts' sensational and noteworthy taken base in the 2004 ALCS that moved the Red Sox to the Worldwide championship.
"He said, 'DR, one of these days you're going to have to steal an important base when everyone in the ballpark knows you're gonna steal, but you've got to steal that base and you can't be afraid to steal that base,'" Roberts recounted. "So, just kind of trotting out onto the field that night, I was thinking about him. So he was on one side telling me, 'This is your opportunity.' And the other side of my brain is saying, 'You're going to get thrown out; don't get thrown out.' Fortunately, Maury's voice won out in my head."