Queen Elizabeth II funeral: Hong Kong man who attended tribute detained
Queen Elizabeth II funeral: Hong Kong man who attended tribute detained
A Hong Kong man who went to the British consulate on Monday night to pay tribute to Queen Elizabeth II, among scores of mourners, has been detained.
Local reports say the man, 43, played several songs on his harmonica, including one linked to 2019 protests, as well as the British national anthem.
He was detained under the colonial-era sedition law, police told BBC Chinese.
This law had until recently been rarely used by prosecutors.
However, the beyond a couple of months have seen a rising number of individuals charged under this regulation, including five language instructors who were tracked down liable recently of distributing "subversive" youngsters' books.
Footage shared widely on social media shows the man standing outside the consulate playing "Glory to Hong Kong", the unofficial anthem of protesters during 2019 pro-democracy protests, on his harmonica.
A large crowd, which had gathered to watch an online live broadcast of the later Queen's state funeral in the UK, is seen singing along to the tune.
The song's lyrics make reference to the "tears on our land", and also mention "democracy and liberty".
Police told the BBC the man had been confined on doubt of completing an "act with a rebellious plan".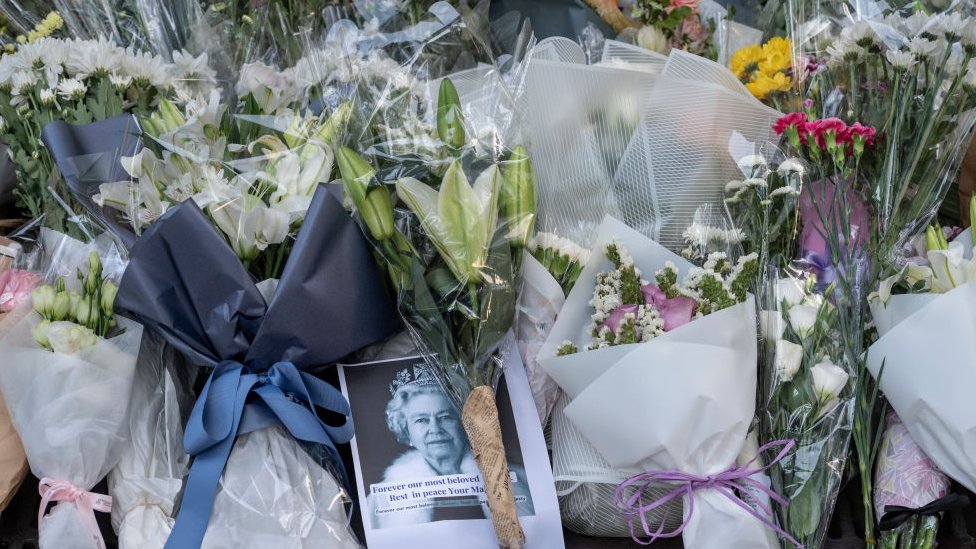 Hong Kongers have over the past week been lining up for hours to pay their respects to the Queen, in what has been perhaps the biggest display of affection for the late monarch seen outside the UK.
Hong Kong's grief for the Queen sends a message to Beijing
Hong Kong's handover explained
The city, previously an English state, got back under Chinese rule in 1997.
Under the terms of the handover, China agreed to govern Hong Kong under the principle of "one country, two systems", where the city would enjoy "a high degree of autonomy, except in foreign and defense affairs" for the next 50 years.
But a crackdown on protests, Beijing's imposition of its national security law and only allowing "patriots" to govern are seen by many as reneging on that promise.