Queen Elizabeth II's children in poignant reunion walk
Queen Elizabeth II's four children were seen in public together for the first time since her death in Balmoral.
Lord Charles, the Princess Regal, Sovereign Andrew and Ruler Edward were strolling behind the Sovereign's funeral car as it advanced towards St Giles' Basilica in Edinburgh.
It was a poignant sight. Children following the coffin of their mother. It doesn't matter how old the children are, at that moment they become children again.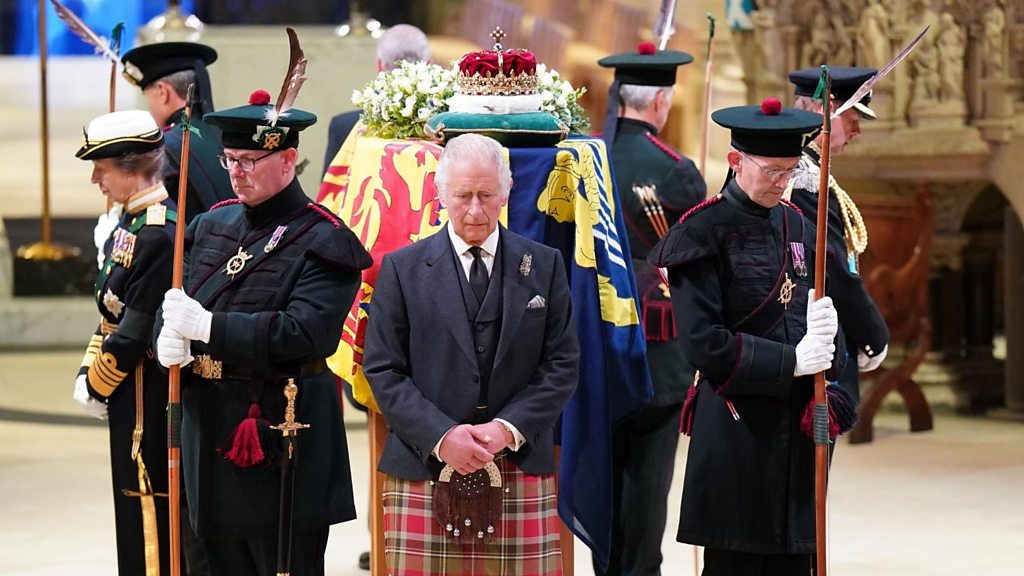 What's more, they looked somewhat stiffer and more slow, cautiously keeping in sync with one another, flanked by cameras and stylized watches.
They looked solemn as they climbed up the Royal Mile. In the space of the past 18 months they've lost both their parents. There's a loneliness that comes with that even with the world's press watching.
There was a calm pride as well. Princess Anne has loyally went with her mom's casket since it left the security of Balmoral and the 72-year-old was strolling behind it for this stretch too wearing her Regal Naval force stately uniform. She'll remain with it until the Sovereign lies in state in Westminster Lobby.
Funerals, like weddings, put people back into a family setting. But these royal siblings have had their roles fundamentally changed in the last few days.
King Charles has begun a new life as his mother's has ended. He's taken on one of the highest-profile jobs in the world at the age of 73.
He is now the centre of attention, commander-in-chief as well as chief mourner, and walked holding out a field marshal's baton in his hand.
The Queen's insignia was still stitched on his uniform, where soon his own letters will replace hers.
Close by his own confidential misery he's had an extreme schedule of gatherings, public and private, making a trip to converse with lawmakers and organizers, scattering his new obligations as Lord with his job in the advancement of the burial service.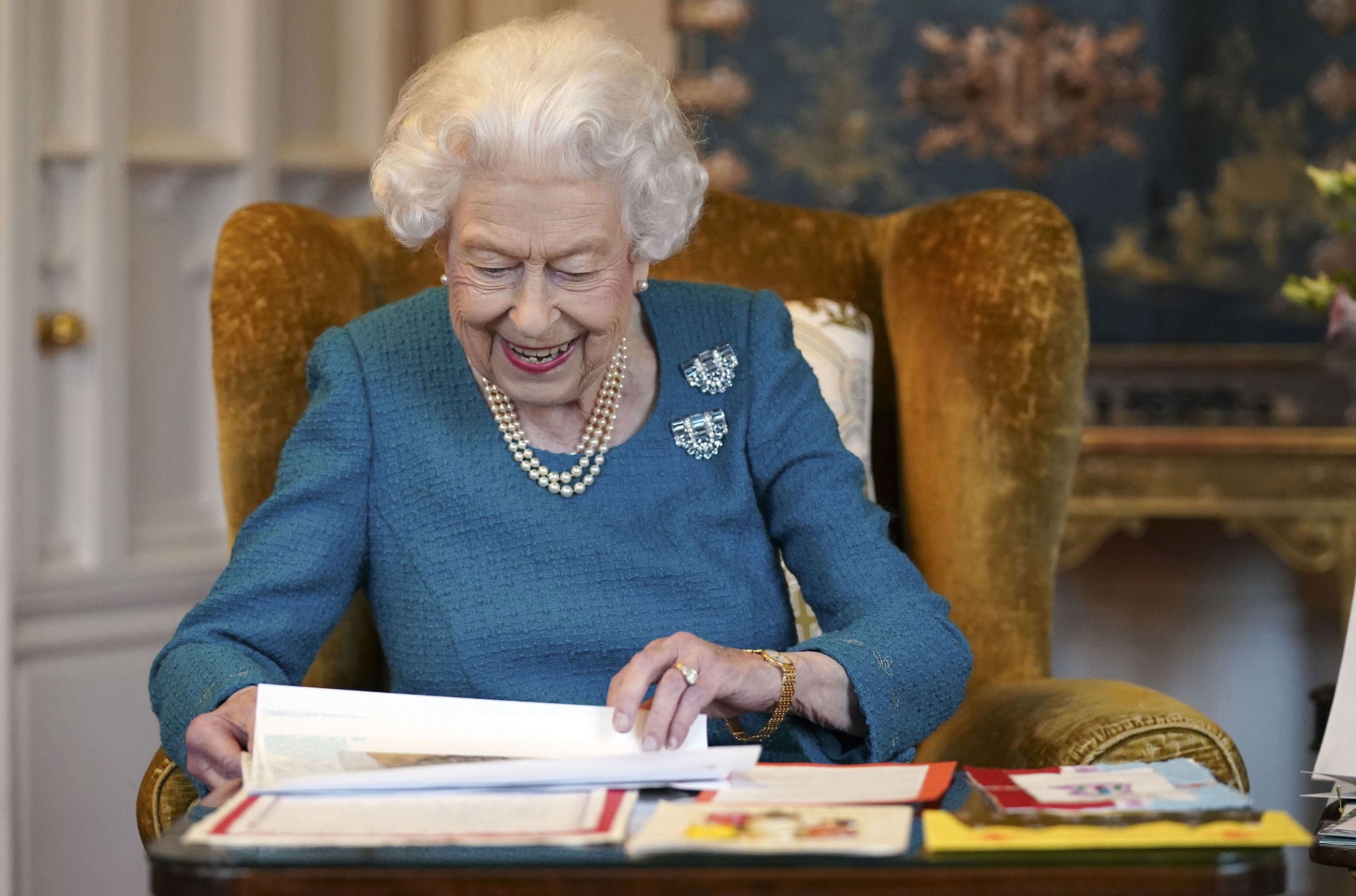 He has been pushed into the limelight when most people would want to hide away.
The hereditary principle means that as Charles and his heirs move to centre-stage, others in the family are inexorably eased to the edges, no longer the children of the monarch. Distant branches on the royal tree.
Sovereign Andrew, 62, was walking uphill as well. He had his decorations, however as he's at this point not a functioning imperial he wasn't wearing a tactical uniform, in contrast to his siblings and sister.
He was staring straight ahead, perhaps thinking how much his life has changed too.
They walked along Edinburgh streets that are usually noisy with tourists. Today there were even bigger crowds, but with a sense of quiet and curiosity.
There was ponies' hooves on the cobbles and an ocean of cell phones held up by individuals recording a couple of seconds of history going past them.
Then with more ceremony and salutes, the coffin and the Queen's children entered the cathedral for a service with hymns, music and prayers.
Later on Monday evening the four children gathered together again in silent vigil facing outwards from the mother's coffin in the cathedral for the Vigil of the Princes – a long-standing tradition last performed during the Queen Mother's funeral. In their private grief they bowed their heads as members of the public continued to file past to pay their respects.
The casket had gone with blossoms on top, including from the Sovereign's home in Balmoral. A crown was added interestingly, the greatness moving forward at each piece of the excursion, which will finish one week from now in a state burial service.
The church is named after Saint Giles and maybe the royal siblings might have envied his lifestyle. He was a hermit who lived in the woods where no one could find him.